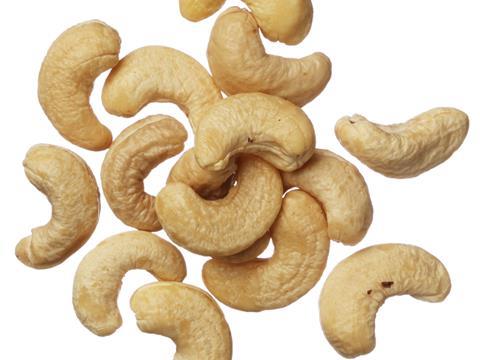 Cashew prices have risen year on year, due to high demand and lower production in some of the major producing regions in Vietnam and India last year. However, early indications suggest the crop may improve this year in Vietnam.

Dried grape production in Turkey is forecast to reach 300,000 tonnes in 2016/17, up 55% year on year due to favourable weather in the growing season. The price of sultanas in Turkey has fallen as a result, as the crop recovers from a low output in the 2015/16 season caused by mid-spring frosts. Raisin prices have similarly fallen in Turkey, thanks to recovered dried grape production.
Desiccated coconut prices have risen year on year, due to high lauric oil prices and limited availability of raw coconut in the Philippines.

Rising global supply of dried apricots has pushed prices of the fruit down, with 2016/17 production forecast to rise 11% to 100,000 tonnes.