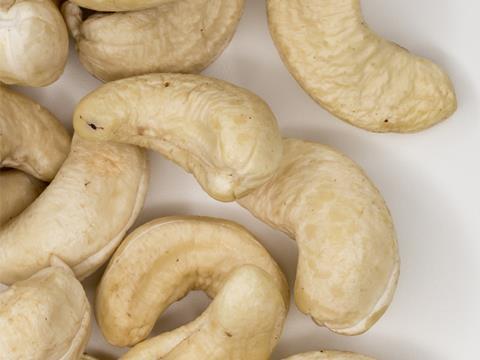 Vietnamese cashew prices have risen by 45.1% year on year due to low global supplies and strong demand. Production slumped by as much as 40% in Vietnam and Cambodia during the first quarter of 2017, partly down to labour shortages and adverse weather last year.
Peanut prices in the EU are up 27.5% due to lower production in Argentina and the US last year, coupled with strong demand from China. However, Argentinian peanut production is forecast up 32% for this year's harvest due to higher yields and an increase in planted area.

Desiccated coconut prices are up 24.2% on the back of higher lauric oil prices and reduced availability of raw coconut in the Philippines.

Prices for Californian almonds have risen from lows seen last year, supported by stronger export demand from global markets. Production for this year in California is estimated at 2.2 billion pounds, up 2.8% year on year.