The ongoing crisis in the dairy market - a combination of low demand and increased production - has pushed down UK butter prices, which are almost a third lower than the same time last year.
The downward pressure has been somewhat relieved, however, by the introduction of Private Storage Aid by the European Commission, which has removed some supply from the market.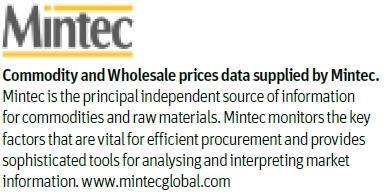 Both whole and skimmed milk powder (WMP/SMP) prices have fallen by almost two fifths year on year, and by an eighth month on month. Domestic demand is weak as buyers withdraw from the market, while production is high.
Milk powder prices have also fallen in the US and Oceania. There are reports, however, that some EU SMP manufacturers have been awarded significant volumes in the recent Algerian SMP tender, reducing inventory levels and reinvigorating buyer interest in the market.