Tea prices in Sri Lanka continue to rise month on month as a result of high demand from North America. Prices are down on last year, however, as a result of good supply.

Although large global supplies continue to drive a year-on-year drop in gas prices, uncertainty over Russian gas has brought a steep monthly increase.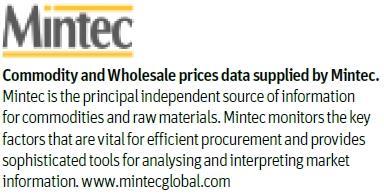 Thai rice prices rose month on month due to the temporary closure of Thai government stockpiles for quality inspection, which found nearly three million tonnes of rice was unfit for human consumption.

Large carryover stocks and increased production in the EU continue to cause malt barley prices to fall. Prices in the EU reached four-year lows as production increased.