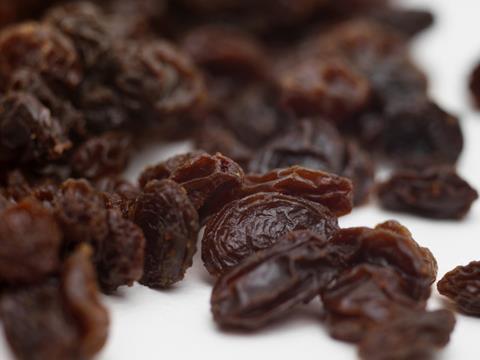 Frosts early in the spring and hailstorms in June damaged dried grape production in Turkey this year, resulting in a steep year-on-year increase in prices of sultanas in the EU.

UK raisin prices have also risen sharply as a result of the poor crop in Turkey, as well as a drought in California, which has hit US production.

Hazelnut prices, meanwhile, have declined due to forecasts of a bumper crop in Turkey, expected to be in excess of the 700,000 tonnes in 2015/16.

Dried apricot prices have fallen from last year's peak due to weaker demand. Output in the current season is projected at about 80,000 tonnes, substantially higher compared to last year, when production was hampered by spring frosts.

Favourable crop prospects in Greece have driven currants prices lower over the past year. Production last year is estimated to have reached 25,000 tonnes, while this year's production is forecast at 20,000 tonnes.