Tuna prices have fallen sharply year on year thanks to good fishing and high stock levels.

Month on month, however, prices have risen as a result of a ban on the use of fish aggregating devices coming into force in the world's largest tuna fishery, in the Western and Central Pacific. The devices are used to attract fish to a point in the ocean where they can be caught more efficiently, but have been criticised for catching juvenile tuna, which threatens stocks.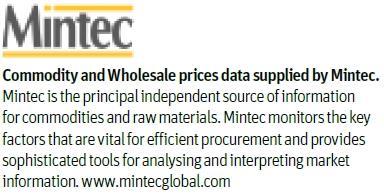 In August, Russia banned seafood imports from countries participating in sanctions against the country. This has resulted in a drop in demand for Norwegian salmon, and consequently a fall in prices.

Biomass quantities of coldwater prawns in the North Atlantic have fallen, in part due to expansion of cod stocks in the region - young cod eat an exclusive diet of prawn larvae. As a result, Canadian quotas are down, resulting in a lower supply and rising prices.