The crisis in Ukraine continues to push up gas prices, which have risen more than 20% month on month. Concerns that Ukraine may halt supplies from Russia to Europe have been exacerbated by pipeline maintenance, which has reduced supplies. Meanwhile, recent weather changes have increased demand.

Soaring gas costs have also led to higher electricity prices, a trend furthered by lower wind power generation and nuclear outages.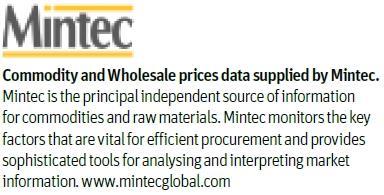 Maize and wheat production have both increased this season, with the EU alone producing 68.3 million and 151 million tonnes respectively. As a result, supply of both crops is high, a situation that has prompted annual and monthly price falls.