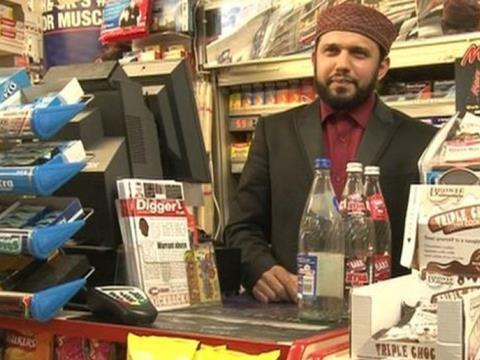 The murderer of beloved Glasgow shopkeeper Asad Shah has been given permission to appeal his "excessive" 27-year-sentence.

Tanveer Ahmed, 32, claims Judge Lady Rae failed to follow proper legal guidelines when deciding his jail term during his conviction at Glasgow High Court in July.

Cab driver Ahmed pleaded guilty to stabbing Shah 30 times in a religiously motivated attack outside his convenience store in Shawlands, Glasgow in March.

Judge Lady Rae told Ahmed he was guilty of the "barbaric killing of a peace-loving man" and "an appalling display of merciless violence".

Scottish judges have the discretion to reduce sentences by as much as 30% in return for guilty pleas.

Ahmed was sentenced to 27 years in jail and, when convicted, Judge Lady Rae said if he had not admitted the crime she would have sentenced him to 30 years.

Ahmed's legal team believe the sentence was excessive and he should have been given a larger reduction.

Judges Lady Dorrian, Lady Clark of Caltron and Lord Menzies allowed the appeal, the date of which is yet to be fixed.