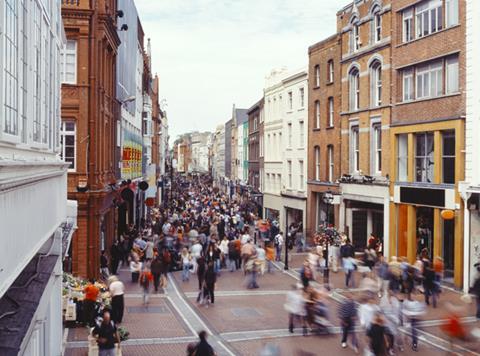 The government is set to run a new competition to find Great Britain's best high street 2015.
Amid Labour claims that the idea is a gimmick, Penny Mordaunt, Minister for High Streets, Town Centres, and Markets, announced that the Great British High Streets competition for towns and villages would run for the second time during a visit to last year's winning town, Belper, in Derbyshire.
The Department for Communities and Local Government has not yet confirmed what the prize will be for the winners. Last year's seven category-winning towns and villages shared a fund of £50,000. "I've have been bowled over by the pride, passion, and enthusiasm people have for their high streets and the value they place on them as an essential part of their community," said Mordaunt.
"We are a nation of shopkeepers and the Great British High Street competition will continue to share best practices to rejuvenate the high street, as well as reward the talent and drive of those working behind the scenes to make it happen."
Labour has accused the government of "tinkering around the edges" with gimmicks. Former high street tsar, Mary Portas, has also recently attacked ministers for ignoring the biggest issues facing the high street, with a review of the business rates system not taking place until at least 2016.