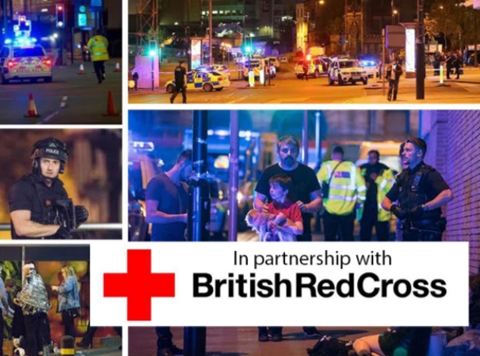 Morrisons and the Co-op have made major donations to support victims of the Manchester bombing, as retailers rallied to help following the horrific events in the city.
Morrisons and the Morrisons Foundation each donated £125,000 to the We Stand Together Manchester fund following this week's terrorist attack at the Manchester Arena.
The fund, launched by the Manchester Evening News, will help families affected by the attack.
"We will do whatever we can to support the people of Manchester following this terrible and devastating attack on so many innocent young people and their families," said Morrisons CEO David Potts.
The Co-op donated £100,000 to the We Love Manchester Emergency fund, along with profits from flower sales in the city until further notice. It also provided food, drink and toiletries to those affected, and supplies to the emergency services.
Other retailers joined the efforts. Asda's Eastlands store supplied food and water to the emergency centre in the Etihad Stadium. Tesco delivered free sandwiches, fruit and water to Manchester hospitals.
Sainsbury's Whitworth Street Local donated refreshments to the hospital for parents and relatives, and many store members and colleagues volunteered to give blood.