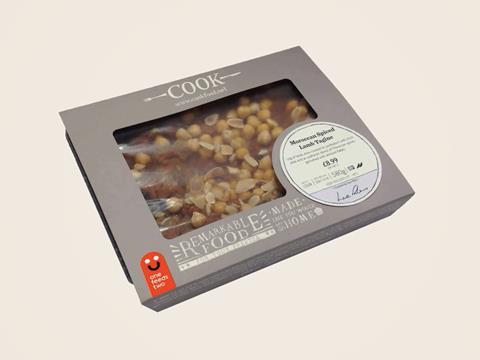 Charity initiative One Feeds Two has challenged businesses and suppliers to do more to help those facing food poverty.
The scheme aims to encourage a "buy one give one" model of selling food: for every One Feeds Two-labelled product sold, a child in poverty will receive a school meal.
Indian street food seller Rola Wala was the first to introduce One Feeds Two-labelled products earlier this month, followed by national brand Cook's Christmas range, which launched this morning (15 October).
"Believing that business can be a real force for good, I want to create a lasting positive change in the industry," said JP Campbell, One Feeds Two founder.
"It's all about providing school meals to the world's poorest children to allow them to access education."
"The simple idea that every time you sell a food product or meal you can give a school meal to a child living in poverty is a great example of using business for good," added Virgin CEO Sir Richard Branson, who is backing the campaign.
"What better way to tackle one of the world's biggest problems than by uniting an industry around a common purpose that will help to make a difference to children's lives?"
Retailers interested in signing up should visit www.onefeedstwo.org.