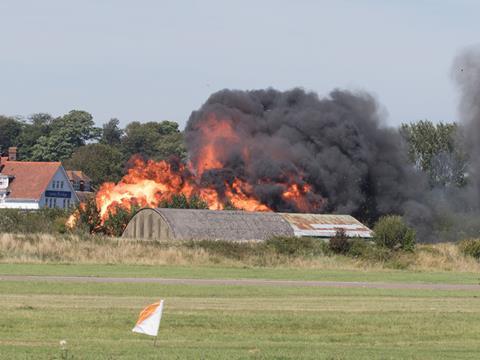 Retailers have been sending food and clothing to workers at the site of the Shoreham Air Show disaster.

Tesco is supplying volunteers and emergency services with refreshments from its Extra store two miles from the site of the tragedy. The retailer has also made the staff room café and building facilities at the store available to them.

M&S, which has a store on the same retail park as Tesco, has sent food and socks to workers and investigators battling heavy rain as they seek evidence relating to the tragedy. Among the victims was Jacob Schilt, 23, who worked for Sainsbury's as a delivery driver for its online service and was based at the West Hove store.

Sainsbury's retail director Roger Burnley said he was deeply shocked and saddened by the news. "Our thoughts are with Jacob's family, friends and colleagues at this difficult time," he added.

Local residents have also supplied food and support, and Sussex Police chief constable Giles York thanked them for their generosity as he laid a floral tribute near the site on Wednesday (26 August).