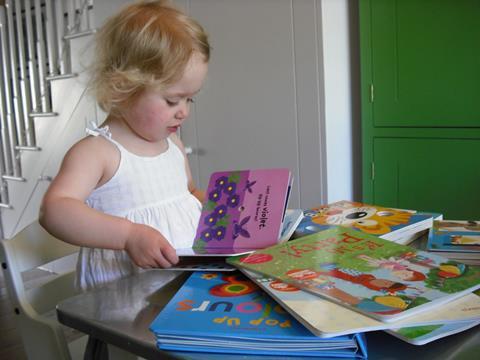 Tesco and Pan Macmillan hope to raise up to £25,000 to support national reading charity Readathon, which provides books for sick children in the UK's 30-largest children's hospitals.
The publisher has worked with Tesco to publish a new picture book, The Great Christmas Pudding Rescue, written by bestselling picture book author Claire Freedman, who wrote Aliens Love Underpants, and illustrated by new design graduate Samara Hardy.
Tesco will give £1 from the sale of each £4 copy of the book sold in its stores and on Tesco Direct to Readathon.
Tesco books buyer Karen Brindle said: "With a pound for every book sold by Tesco, helping Readathon to provide books and storytellers for children in hospitals, we hope The Great Christmas Pudding Rescue will truly inspire our customers to join us in our efforts to raise up to £25,000 for a very worthy cause."
Justine Daniels, Readathon chief executive, said books in hospital offered children an instant escape from what could be a frightening, painful and desperately boring experience.
"Sadly, many are unable to access books at all, due to the risk of infection and a lack of resources."
Tesco's support enabled the charity to provide professional storyteller visits and new books, safe from the risk of infection, to the children's wards of 30 major hospitals.