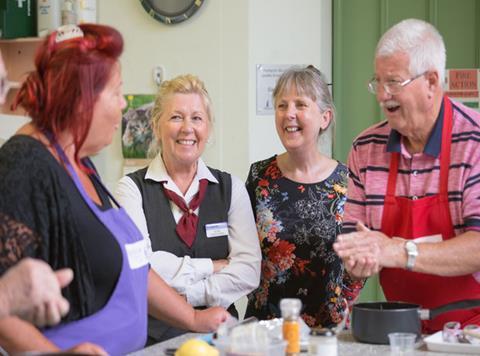 Southern Co-op has raised £500,000 from the plastic bag levy since it was introduced two years ago.

The group, which operates more than 250 food and funeral branches across the south of England, has donated all proceeds from the 5p charge to its Love Your Neighbourhood charitable community fund.

The fund, which is designed to create a greener, healthier, safer and more inclusive community, has given out sums of £80,000 to four regional charities over the past two years.

Beneficiaries include Taunton-based young people's charity Stand Against Violence, Southampton-based mental health charity Solent Mind, conservation charity The Wildlife Trusts, and national disability charity Scope.

"The 5p carrier bag levy has provided a great boost to our Love Your Neighbourhood community fund, enabling us to expand the reach and impact of our already active community support programme," said Southern Co-op director of sustainability and communications Gemma Lacey.

"We've also seen a significant decrease in carrier bag usage, down 68% since its introduction, which helps to protect the environment. It is important to us that 100% of the proceeds are donated to our communities because we believe these funds belong back in the communities that helped to raise them."

Charities and community groups can apply for cash funding or goods from the Love Your Neighbourhood scheme on the Southern Co-op's website.