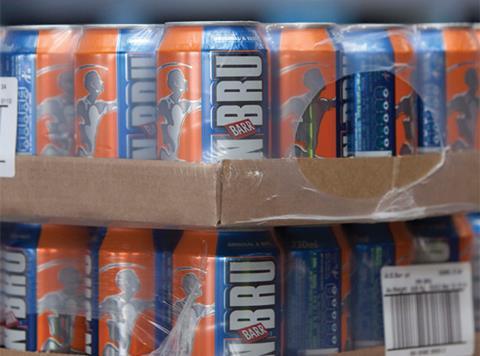 Irn-Bru maker AG Barr said today it was on course to grow full-year sales by 6.1%.
The soft drinks company said it expected sales to reach £252m for the year to 27 January.
Against a strong final quarter last year when sales rose 9.6%, AG Barr said final quarter sales would be up about 5.5% this year.
AG Barr said underlying margins had improved during the year, but that planned increases in marketing and promotional spending capped further margin increases in the final quarter.
"The operational performance of the business has been strong throughout the financial year, with excellent customer service delivered during periods of peak demand in the summer and across the Christmas trading period," it said in a statement.
Analysts said the sales increases were slightly ahead of expectations.
Brokerage firm Panmure increased its sales forecast for the new financial year from £248m to £252m and Investec nudged up its profit before tax forecast for next year by 1% to £41.1m.