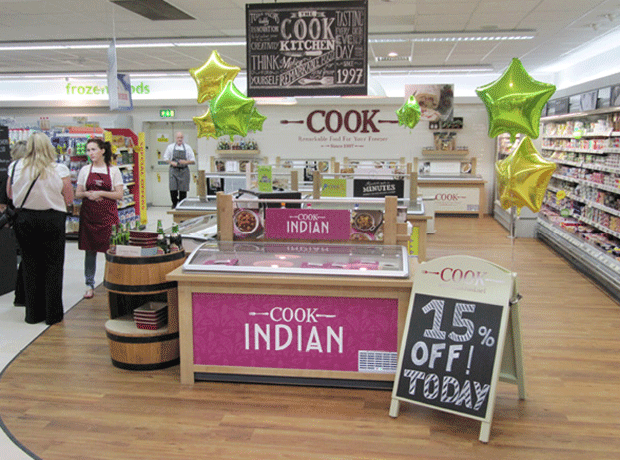 Cook is opening a trial shop within a shop in a Budgens store in Ascot.

Owners Vince and Dennis Maloney have introduced 14 Cook freezers selling 80% of the range in an area manned by dedicated staff.

"This might be a way we can get proper coverage for Cook right across the UK," said founder Edward Perry.

Cook has historically sold a limited range in indies. The maximum number of freezers to date has been eight.