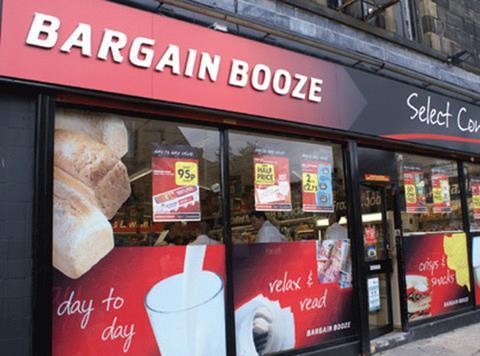 Bargain Booze retailers are set to benefit from a company cash bonus this month under a Conviviality Retail reward scheme.
Bargain Booze and Thorougoods franchisees are to share an £180,000 bonus pot under the company's franchisee rewards scheme, which Conviviality launched in November in a bid to incentivise and reward retailers.
The bonuses, which will be quarterly, are the first to be paid out. Payment levels are graduated so that those franchisees with more stores receive a higher percentage.
"Building strong relationships with our franchisees is the key to our success, and launching our reward scheme is part of our commitment to them," said CEO Diana Hunter.
"We aim to offer a range of market-leading incentives to our franchisees to help them deliver business growth and boost their profitability, alongside the great deals we supply every week."
Conviviality Retail has franchises across England and Wales and trades under a number of fascias including Bargain Booze, Select Convenience, Thorougoods and Wine Rack. The company listed on AIM in July 2013.