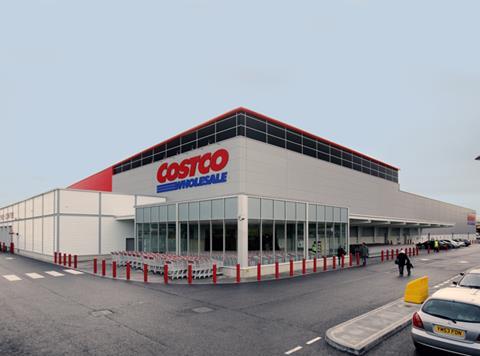 Costco has blamed foreign exchange fluctuations for pinning back its international sales in the second quarter.
Like-for-like sales grew 3% to $25.7bn (£15.3bn) for the 12 weeks to 16 February, the US wholesale giant revealed yesterday, with international sales flat at 0%. US sales rose 4%.
For the four weeks to 2 March, international sales were down 1% against 3% growth in the US, where Costco operates 462 warehouses. Net sales were $7.9bn.
However, stripping out negative impacts from foreign exchange and gasoline price deflation, Costco said its international sales were up 7% for the quarter, and up 5% for the four weeks to 2 March.
The results had been impacted by "several" factors, Costco said, including weaker sales in non-food categories across the holiday season and lower international profits resulting from "significant weakening" of foreign exchange rates.
The company operates 25 warehouses in the UK, as well as sites in Canada, Mexico, Japan, Taiwan, South Korea and Australia. It has also announced plans to move into the Spanish market.