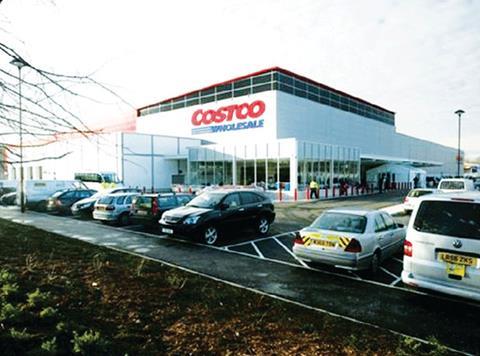 Costco has reported a 5% sales increase for the quarter ended November 24, up to $24.5bn (£14.9bn) from $23.2bn during the same quarter last year.
The wholesale giant, which operates 648 warehouses worldwide and 25 in the UK, said sales for the total company were up 5%, "excluding negative impacts from gasoline price deflation and foreign exchange", with international sales slightly higher at 6% compared with US sales at 4%.
Total sales, not taking into account gasoline price deflation and foreign exchange showed US sales edged up 3%, and international sales up 1%. Pre-tax profits were also up 2.2% to $425m for the quarter, up from $416m in the same period last year.
Despite the increase, analysts said the company performed below expectations. They had been expecting sales of over $25bn.