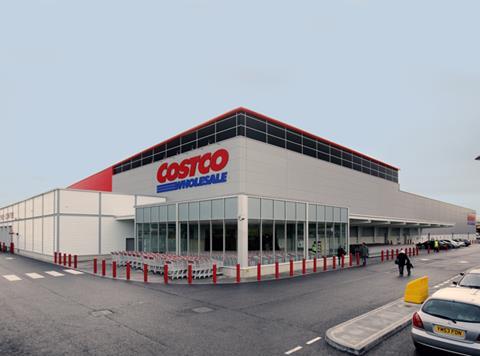 Costco has reported global like-for-like sales up 4% for the 12 weeks to 11 May.
The wholesale giant's net sales increased 7% to $25.79bn.
Costco, which operates 655 warehouses in 10 countries, predominantly in the US, said comparable sales were up 5% in US and 3% internationally. Excluding negative impacts from gasoline price deflation and foreign exchange, group sales were up 6%.
Profits for the period were $724m, up 1.6% on the same period last year.
Costco said it would open eight more warehouses before the end of its financial year in August.
The wholesaler currently operates 25 warehouses in the UK and last month revealed to The Grocer it would open three Greater London depots over the next year.