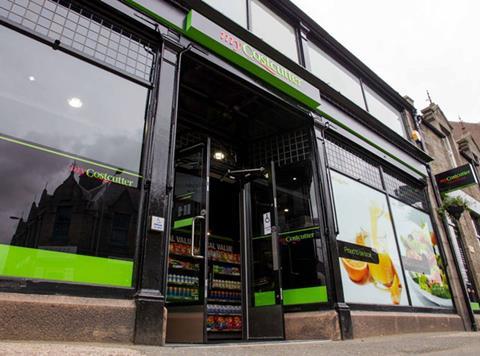 Costcutter has scaled back its portfolio of brands to three core fascias – Costcutter, Kwiksave and Mace.
Costcutter, which had seven fascias after taking over Palmer & Harvey's Mace, Supershop and Your Store brands last year, confirmed to The Grocer last week that it was selling off its off-licence fascia Rhythm & Booze.
But today it also announced Your Store would be phased out and replaced with Mace.
Supershop is to be phased out in all but Northern Ireland.
It also said its MyCostcutter fascia would be redeveloped as a premium version of the Costcutter brand available "for retailers where location and demographics require a higher specification for their store".
Costcutter added that the review had been carried out to "ensure that each of the brands has a clear and valued proposition; and a position in the market that resonates with consumers and enables independent retailers to continue growing their businesses".
"This updated brand strategy sets our course for the next five years," said marketing director Richard Coates.
"A portfolio of strong, differentiated brands is key to enabling our members to continue developing their businesses and for us as a group to achieve our store growth objective.
"All of the brands will continue to focus on serving their communities but will each have their own brand propositions and personalities to differentiate them from each other, and crucially from other convenience offers," he added.