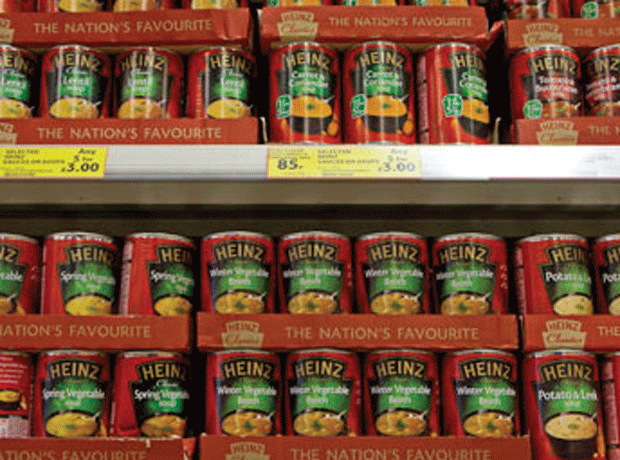 Nearly 250 office-based roles are at risk at Heinz as part of a new "streamlined structure" being proposed for the manufacturing giant's UK & Ireland business.
The move follows the completion of the $28bn sale of the company to Berkshire Hathaway and 3G Capital in June.
In a statement, Heinz said that as part of its transition to a private company, it was examining "every part of our global business to better position Heinz for accelerated growth in a very competitive global market".
Under the proposals, 248 jobs were at risk, it added.
"The difficult actions we are proposing to take will, if implemented, better position the company to support and fund our next chapter of growth while further strengthening our world-leading brands," Heinz added.
"Our new organisational structure will simplify, strengthen and leverage the company's global scale, while enabling faster decision making, increased accountability, and accelerated growth. The proposal is subject to a consultation process with employees and their representatives, and Heinz is committed to ensuring all employees are treated with the utmost respect and compassion."
The UK restructure comes just days after Heinz revealed 600 office-based jobs were under review in the US and Canada.