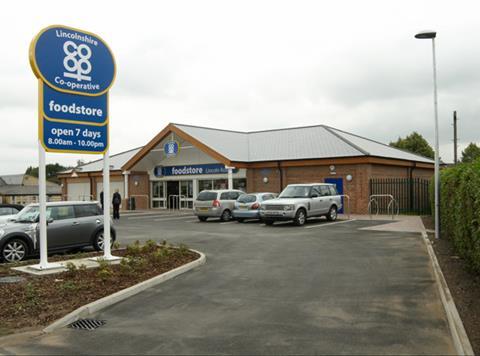 Lincolnshire Co-operative Society has posted a 2.2% increase in food sales for the six months to March.
The society, which has 78 food stores, said the figures were boosted by strong festive trading as well as demand for local produce.
Sales of local meat rose 7% during the period, bread and cakes by 8% and sales of products from the society's Love Local range were up 11%.
Total sales in the half-year rose 1.3% to £142.6m.
"We're pleased to be able to report a positive trading result in continuing difficult trading conditions," said CEO Ursula Lidbetter. "It's down to the hard work and dedication of our 2,700 staff and the support of our 230,000 members.
"We're all committed to the success of our co-op because success means we can pay dividend to our members, invest in the services they need and support good causes making a difference in their communities," she added.