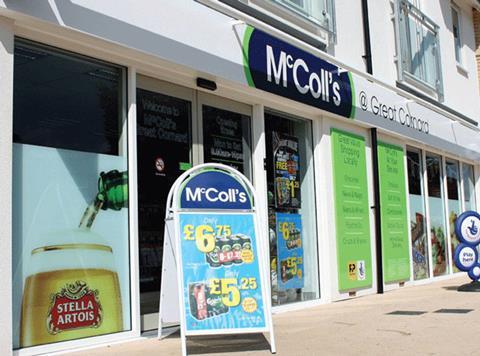 McColl's Retail Group has posted a 1.5% increase in like-for-like sales over the festive period, driven by a strong convenience offering and good sales of Christmas ranges.
Total sales in the six weeks to 5 January rose 2.6%.
"I'm very pleased with our performance during this period given the continuing tough market environment," said chairman and CEO James Lancaster. "Consumers are increasingly shopping at convenience stores and McColl's is well placed to benefit.
"These trading figures are very encouraging and place us in a good position going into 2014 to continue to take advantage of the wider growth being seen in the convenience sector."
McColl's opened its 700th c-store in December and is aiming to have 800 c-stores by 2015 as it continues to convert its CTNs and acquire new stores. It currently has 707 c-stores and 566 CTNs.
"I would like to thank our colleagues for all their hard work over the Christmas period and for their role in achieving this strong performance," Lancaster added.