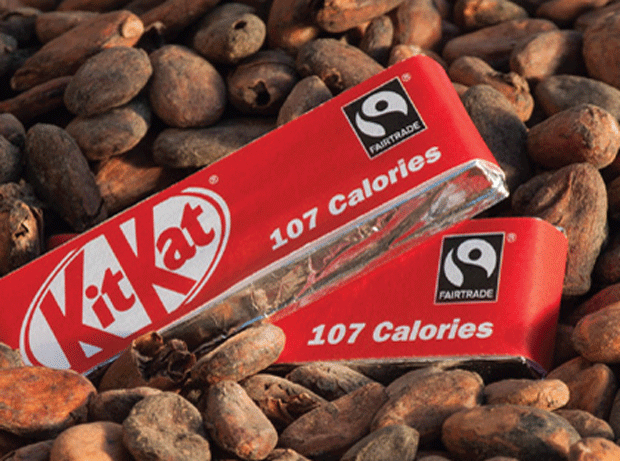 Nestlé has reported a 4% increase in sales to £47bn for the first nine months of the year.
With 4.4% organic sales growth for the period, Nestlé, the world's largest food company by revenue, said it was still on course to hit its long-standing annual target of achieving organic growth between 5 and 6%.
Kit Kat sales were listed as a highlight in Europe, despite overall organic sales growth lagging at 0.7%. Nestlé listed the UK, Germany and Switzerland as its strongest EU markets as frozen pizza ranges recovered market share and there was strong volume growth for Nescafé Gold coffee.
"Our real internal growth has regained momentum and is broad-based across categories, price points and geographies," said Paul Bulcke, Nestlé CEO. "Most notably, Europe continues to grow and Asia and Africa have picked up speed."
Nestlé said it achieved 8.8% organic growth in emerging markets for the third quarter with revenue in the Asia, Oceania and Africa region up 5.6%. In comparison, rivals Unilever and PepsiCo have seen Q3 sales growth fall in emerging markets.