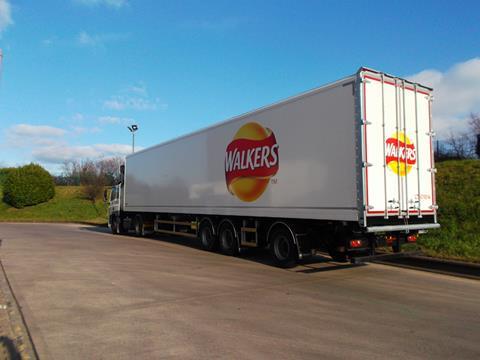 PepsiCo has added 25 new longer trailers to its Walkers and Quakers fleet in a bid to slash road miles and boost its environmental credentials.
The company said the new fleet, which will distribute products nationally from the company's logistics centres in Leicester, Warrington, Coventry and Durham, will save one journey for every seven trips made. The trailers, which went on the road last week, are two metres longer than PepsiCo's standard trailers at 15.6m.
"Taking delivery of these additional longer trailers is another important milestone for PepsiCo as we work to reduce road miles and minimise our impact on the environment," said supply chain director Jane Burkitt.
"We've taken three million miles off the road since 2009 and these 25 new trailers will take a further 400,000 off in 2014," she added.