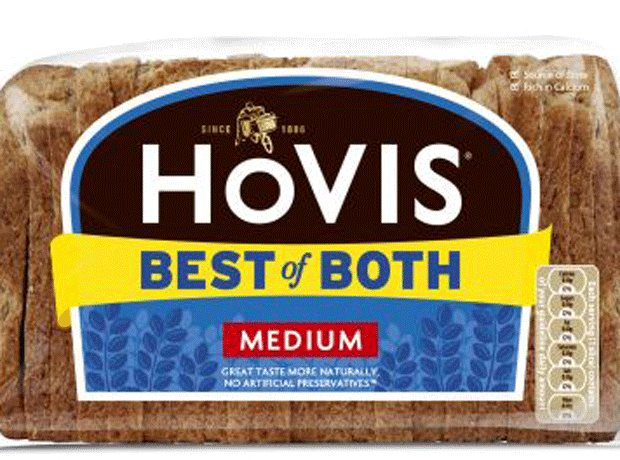 Hovis has sliced 50g from its Best of Both loaves without changing the £1.35 rsp - and axed Best of Both Seeds.

The new 750g loaves are also made to a new recipe that includes more wholemeal. Premier Foods said a slice from the new packs contained 9% less salt and 7% fewer calories as a result of the changes.

"The consumer will see an average 20% reduction in salt levels per slice versus competitors," said a Hovis spokeswoman.

The new size would have been illegal five years ago. Until 2008, all bread had to weigh 400g or multiples thereof, but EU legislation ended such restrictions.

Premier said that although it had axed Best of Both Seeds, launched in 2011, it still had Hovis Seed Sensations.

Earlier in the year, CEO Gavin Darby said it was "getting off the merry-go-round" of chasing volume in bread and focusing instead on profitability.

The loss of The Co-op contract to Allied Bakeries has shrunk the size of the business and allowed Allied to overtake Premier as the UK's second-biggest baker.

Allied has a 16.4% share of the bakery market and Premier 12.1% [Nielsen 12 w/e 6 July].