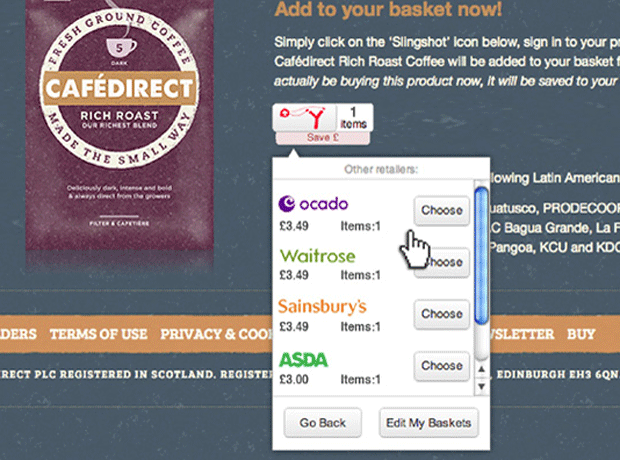 Slingshot has added a price comparison feature to its 'add to basket' functionality.

Online ads that carry a Slingshot button allow customers to add the product straight to an online supermarket basket with one click. They can then purchase the product the next time they do an online shop.

The price comparison feature means when shoppers click the button they can see which supermarket is offering the product cheapest. "Consumers can now compare prices and promotions straight from branded content," said MD Mitch Vidler.

Slingshot, which is free to incorporate into ads, compares prices at Tesco, Asda, Sainsbury's, Ocado and Waitrose.