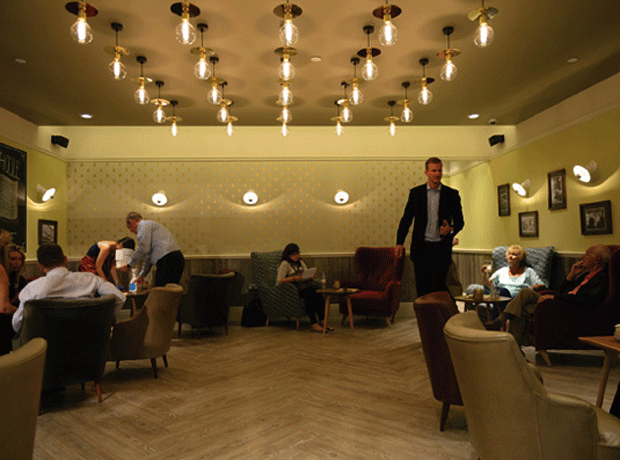 Tesco is planning a major expansion of click & collect that will allow customers to pick up orders of its entire range at even its smallest stores.

Trials are set to launch at Express stores in the next few weeks, with Tesco Extra MD Tony Hoggett calling it a "huge opportunity".

He revealed the plans as Tesco unveiled a dramatically different hypermarket model at its Extra in Watford, the first to feature its three new food court concepts Harris + Hoole coffee chain, Giraffe restaurant and Euphorium bakery.

Watford is one of three new models of 'destination store' being launched by Tesco, with others in Coventry and Purley trialling different layouts and ranges. Hoggett said the destination stores were trialling plans that were "scaleable but affordable", although he admitted Tesco would have to extend its billion-pound refurb programme to revamp all 250 Extras.