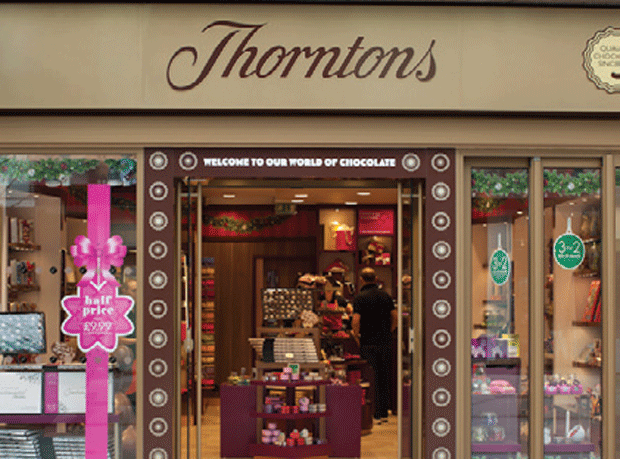 Thorntons has reported a 2.1% increase in first-quarter sales – boosted by double-digit growth in supermarket sales.
The confectioner said sales grew to £47m in the 14 weeks ending 5 October, with sales through the supermarkets and other retailers growing 11% to £23.8m.
The group's own store sales fell 5.7% following the closure of eight shops during the period, with like-for-like sales down 0.4%.
"We are pleased with the performance of both our operating divisions in the first quarter, and we have made further good progress in rebalancing revenues towards our fmcg division," said Thorntons CEO Jonathan Hart.
Hart said Thorntons had a strong order book, putting it in a good position ahead of the Christmas trading period.