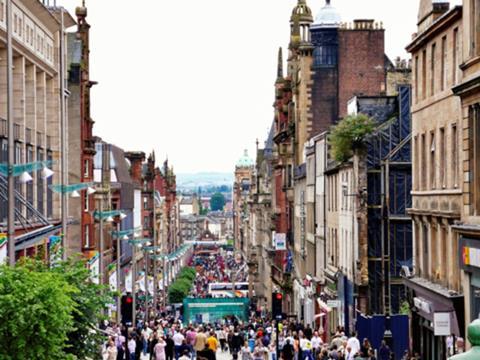 Christmas helped bricks and mortar retailers this year, as "heartening" new figures showed footfall decline slowed to -0.7% in December after November's dramatic -2.4% drop, the BRC/Springboard footfall monitor revealed today.
High streets recorded only a -1.8% drop in footfall, below the three month average of -2.3%, whilst shopping centres recorded only a -0.1% decline, well below the -1.2% three month average.
"A decline of 1.8 per cent in the number of high street shoppers might not at first glance look like great news for retailers but it's heartening to see the pace of decline in high Street footfall slowing so dramatically from November to December," said BRC director general Helen Dickinson.
Shoppers also continued to flock to out-of-town destinations, which recorded a 1.3% year-on-year rise in footfall in December, following a year of ever increasing growth, a fact Springboard retail insights director Diane Wehrle said should quieten those predicting doom for traditional bricks and mortar stores.
"Retail Parks finished the year as they began with an increase in footfall. Footfall across the UK in December belied the prevailing furore over the impact on bricks and mortar stores of both Black Friday and the move to online shopping," said Wehrle. "Whilst online shopping becomes ever more mature and shoppers are increasingly demanding in terms of choice and flexibility to buy, the improved footfall position of our retail destinations in what is our peak trading period of the year indicates that online is driving activity back into bricks and mortar stores."