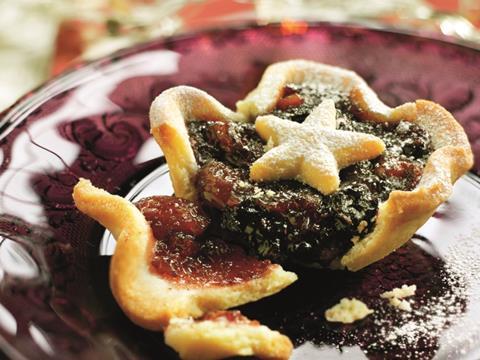 Sainsbury's has reported an unexpected rush of mince pie sales as England suffers from unseasonably cold temperatures.
The supermarket announced on Twitter last week that it had sold 17,130 mince pies - equating to 2,885 packs - over the previous seven days as temperatures turn "colder than Christmas day".
Last week, temperatures plummeted in England to highs of only 13C in London - colder than the 15C experienced on 25 December.
See also: Sainsbury's defends itself against 'Prosecco-gate' criticism of axed discount deal

Sainsbury's said it had seen sales of other typically wintery food items rise with the fall in mercury levels. On Wednesday and Thursday, it experienced a 15% year-on-year increase in gravy sales, and stuffing sales were up 22%.
The supermarket reported that roasting joints had also "performed strongly" in sales over the past week.
See also: Sainsbury's doubles its own-label allergen-free food range to 140 products