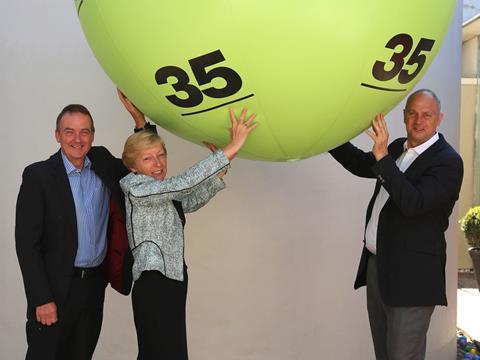 National Lottery sales at retailers have passed the £6bn mark for the first time this year.

Sales at retailers grew to £6,010m in 2015-16, which was an increase of £72.6m on the previous year.

The boost in sales resulted in retailers earning £333m in commission over the past year - equating to more than £7,000 per store.

Camelot put the "record performance" down to the launch of 70 new instant play games, the introduction of second chance draws and its "comprehensive programme of support" for retailers.

Camelot's head of retail James Pearson said he was "thrilled" sales had passed the £6bn mark at retailers, who account for 80% of all National Lottery sales. "I'd like to thank our retail partners and their customers for their vital role in this achievement," he said.

"Our success will continue to be driven by an ongoing commitment to invest in our retail partners, with a particular focus on innovation," Pearson added. He said Camelot had received "great feedback" on its revamped retailer website and said the company had "exciting plans" lined up, which will include support for this year's Olympics in Rio de Janeiro.