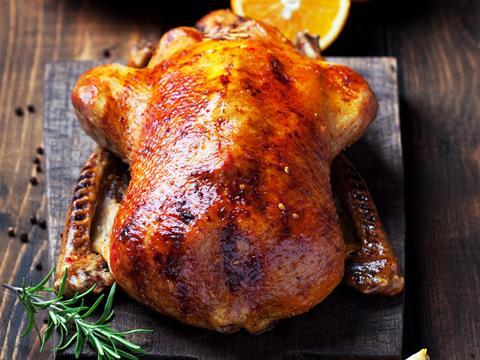 Goose is set to be the hottest bird on the table this Christmas - with producers reporting strong sales as Google analysis points to surging interest in the turkey alternative.
Farmers this week attributed a jump in goose sales to a storyline on BBC Radio 4 programme The Archers, but exclusive internet search analysis from retail specialist Summit reveals rising interest in goose is a longer-term trend.
According to Summit, internet searches for goose increased by 19% last December - and were up 45% compared with Christmas in 2011.
In comparison, turkey-related searches rose by just 1% in December 2014, with interest up 32% since 2011.
Goose has won favour with celebrity chefs for its rich flavour, succulent texture and softer fat, which produces "perfect" roast potatoes, according to Nigella Lawson.
Laura Stearman, public affairs manager for the British Poultry Council, said goose was also "growing in popularity" thanks to industry efforts to promote the meat.
Shoppers have also shown more interest in lobster and nut roast for Christmas meals, with searches up by 40% and 37% since 2011.
Ben Latham, head of digital strategy at Summit, urged retailers to pay attention to this "clear jump" in demand for turkey alternatives. "Often, the main centrepiece is the determining factor in who shoppers place their Christmas orders with," he added.
However, Bernard Matthews spokesman said its turkey sales were expected to increase by 18% year on year this Christmas.