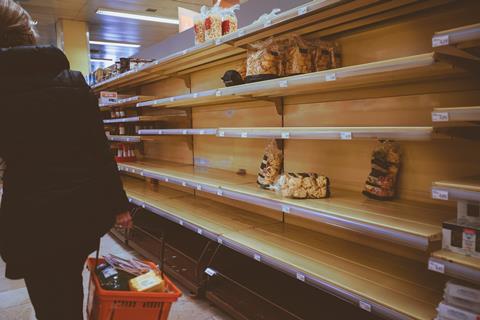 While availability has stabilised in recent weeks at the major supermarkets, empty shelves remain the biggest concern for the UK's convenience retailers.

Him & MCA Insight assembled a panel of nine independent retailers to assess the impact of the crisis on the convenience sector.

A broad consensus on the panel was that availability remained easily the biggest problem, with staff absence and cashflow problems also cited.

While there have been rumblings of disquiet regarding the service levels stores are receiving from their wholesalers across social media, our panel was unanimous in blaming suppliers.

There is a firm belief that suppliers have favoured the main supermarkets in terms of stock availability. Suppliers have also in many cases cut the number of product lines and pack sizes in a bid to manage availability, including halting price-marked packs - which has unduly affected the wholesale and convenience channel.
To tackle these issues, our panel are using more wholesalers, including going to more cash & carries, looking to avail of more delivered services and trying to source more goods directly from suppliers.

Costcutter retailer Bart Dalla Mura said he was currently using up to six different wholesalers in order to maintain stock levels at his Banbury store. But some providers require minimum orders of over £500, and he has had to risk alienating customers by selling more expensive lines.

"We look like we are exploiting our customers when I am selling spaghetti at three times the price of a supermarket, but all I could source was a more expensive brand," he said. "I'll be known as expensive and new customers will remember that."

Meanwhile, Simply Fresh retailer Chaz Chabal said he worried that having to visit a higher number of cash & carry depots was putting his health at risk.