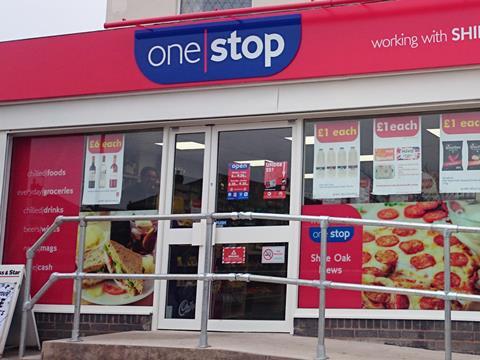 One Stop Franchise is fast approaching 100 stores a year after launching.

The franchise, officially launched last January following a five-store pilot, now has 90 stores, over half of which have been refitted to the full One Stop format.

One Stop said stores that had been refitted were enjoying average sales uplifts of between 10% and 20%.

Sales at stores open more than a year were seeing increases at the top of this range, it added. Basket sizes had also increased by double digits.

Since launch, One Stop has attracted a number of high-profile indies, including Sunder Sandher who had previously been with Londis for 21 years.

One of the latest stores to open is Shire Oak News, Brownhills - a mile from One Stop's head office. The store is owned by the Bains family who have been retailers for 25 years.

One Stop has also announced plans to take the franchise into Scotland, and initiatives such as a news solution service to allow home news delivery to be managed via EPoS. It has also given its fleet of delivery lorries a facelift to advertise the franchise offer while out on the road.