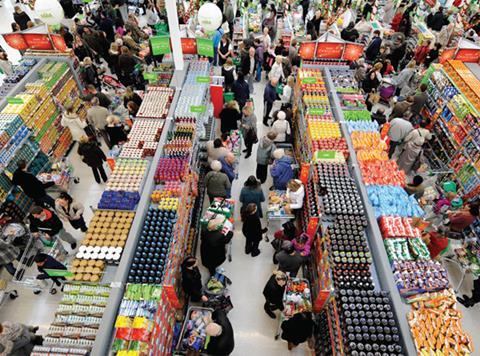 Calls to permanently extend trading on Sundays have been branded "disastrous" by opponents.
Senior Tory politicians led calls over the weekend for shops across England and Wales to be allowed to open for more than six hours on a Sunday, despite objections from small shop owners, Liberal Democrat and Labour MPs.
The government ruled earlier this year that stores over 3,000 sq ft were allowed to trade for longer on the eight Sundays during the Olympics and Paralympic Games.
Communities secretary Eric Pickles said the government should "look long and hard" at the results of the trial to see whether a permanent boost could be given to retailers by including the plans in a new series of measures to increase trade.
However, opponents accused the government of using the Olympic trading extension as a "Trojan horse".
"The temporary change this summer has simply diverted trade from small to large stores," said Association of Convenience Stores chief executive James Lowman.
"Current Sunday trading rules are the only competitive edge that local shops have over their much larger counterparts and removing that advantage could be disastrous for many convenience stores across the country," he added.