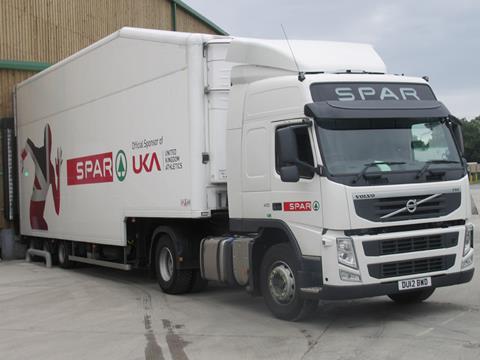 Spar's streamlined consolidation centre system is now reducing the distance its delivery lorries travel by 7.4 million miles a year, boosting productivity and cutting environmental impacts.

The chain says the consolidation centre is proving to be "an exceptional asset" which, together with its partnership with distribution company Oakland International, has cut road miles dramatically and reduced carbon emissions by 3,259 tonnes.

Spar has combined its five wholesalers' networks into one operation. The operation, which launched in 2008 and is now used by 37 suppliers, also provides a better service to Spar retailers by enabling more convenient distribution schedules. "The ability to offer a daily delivery of chilled goods for all suppliers, while reducing road miles, was a massive challenge but an amazing 7.4 million miles are now saved per year," said Spar UK MD Debbie Robinson.

Oakland International, meanwhile, has cut CO2 emissions by nearly 200,000 tonnes after investing more than £500,000 on LED lighting, solar panels, energy efficient radiators and a reed bed sewage system.