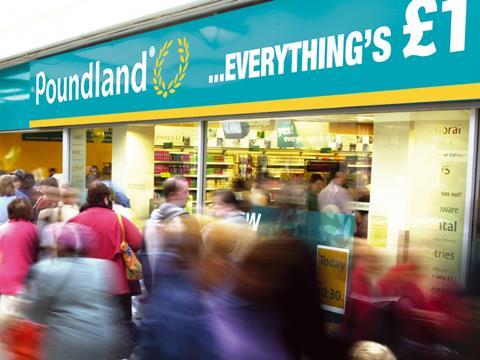 Stupefied by the formula, I haven't watched The Apprentice (BBC1, 18 November, 9pm) for years. But I quite enjoyed this episode, where the task was to start up a discounter along the lines of Poundland and B&M.

Discount retail is all about canny buying, operating on super-tight margins and shifting massive volumes. That's the theory, only it's not quite that simple in practice. Discounters have a sophisticated back-end operation that belies their basic appearance, because with margins this tight there is no room for error.

Step forward the stars of the show, the candidates themselves, as ever their business skills outweighed by vanity and selfishness. Their negotiations at the wholesaler were embarrassing, though the signage in the shop window was worse. I've got two toddlers for hire if that passes as promotional material. Seriously, make me an offer for bulk. I've got loads of volume.

"Pile it high! Sell it cheap!" urged Claude Littner, as tensions ran high before we headed back to the boardroom for the big showdown. Both teams had returned a profit but with haste they were reduced to three individuals and the backstabbing began.

Sam made the fatal mistake of veering into shrill histrionics as he pleaded his case, which was never going to go down well with a weather-beaten trader like Alan Sugar. He got the axe. Never mind, Sam. Like everyone else on the show, if you were serious about business you wouldn't be arsing around on reality TV. You'd be doing it already.