This article is part of our 2016 Dairy digital feature.
Britain is a big cheese when it comes to the European dairy market. We exported 123.6 million kilograms of the stuff to its EU neighbours in 2015. That's an increase of 7.8%. But where does all this cheese go? See below for our five biggest export markets infographic…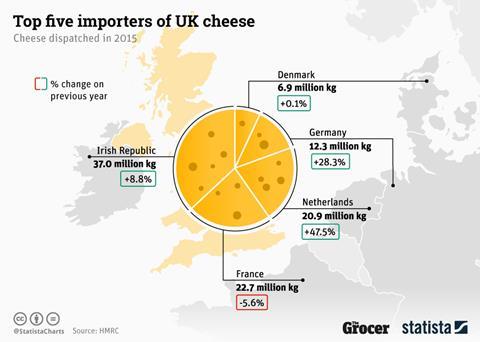 In partnership with Statista.
Next article - The NFU's Oakes: 'EU does more for farmers than London'
Previous article - Revealed: Tesco & Morrisons do most for farmers, say Brits