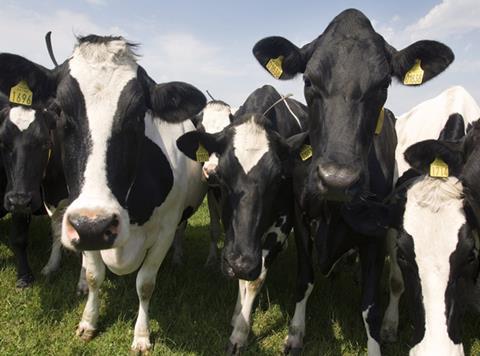 Arla Foods is to introduce a new milk sourcing model resulting in a price increase for those farmers who do not supply milk to Tesco's and Sainsbury's dairy groups. From 1 October, they will all receive 29.5 pence per litre.
The premiums paid to farmers who supply milk to Asda through Asda DairyLink, to Cravendale and to Tesco – but are not part of the Tesco Sustainable Dairy Group – will all be pooled, together with premiums received by Arla's non-aligned farmers, such as through Morrisons.
Significantly, the move puts on an even footing all those Arla farmers who are not part of the TSDG or the Sainsbury's Dairy Development Group, which receive the highest prices amongst Arla farmers.
The dairy coalition had been successful in raising public awareness of the plight of farmers in a way that Arla couldn't, said Arla head of milk procurement Ash Amirahmadi.
"We believe it is our duty to take over the baton and deliver a sustainable sourcing strategy that step changes the returns for our members," he said.
The move will result in a 2.5p per litre increase on the August price for non-aligned farmers and a 1.5ppl increase on the July price for non-TSDG Tesco farmers. There will be no increase for Asda farmers, who will stay on 29.5ppl.
The announcement was welcomed by NFU president Peter Kendall. "Arla's plans are about putting dairy farmers in the driving seat, which is why I welcome and support these proposals," he said.