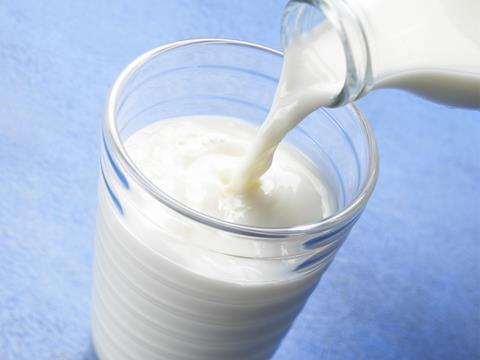 Müller has announced a 1 pence per litre cut to its farmgate milk price from 15 February as a result of ongoing high supply and low demand for dairy commodities.
The processor - which combined the newly acquired liquid milk business of Dairy Crest and Müller Wiseman Dairies on 26 December to create Müller Milk & Ingredients - said it was cutting its milk price for the first time in five months because it could no longer ignore the effects of the global supply/demand imbalance on the wider dairy market.
It will cut the milk price to farmers supplying the Müller Milk Group dairy producer organisation to 21.35ppl, while those supplying Müller Direct Milk DPO (formerly known as Dairy Crest Direct), will be paid 20.69ppl.
"Our strategy is to add value to the milk we buy from the 2,000 dairy farmers who supply us and we remain committed to offering competitive milk prices and contracts," said Müller Milk & Ingredients agriculture director Lyndsay Chapman.
Müller had already began work on harmonising contracts and farmgate prices between the two dpos, and was "very aware" of the pressures on farm resulting from the depressed marketplace, chapman added. "We have tried to provide stability by maintaining the milk price since September, despite very difficult and declining market conditions," she said.
"However, we cannot fully protect our dairy farmer suppliers from the realities of the market which continues to be badly affected by high levels of supply and very weak commodity prices," she insisted.