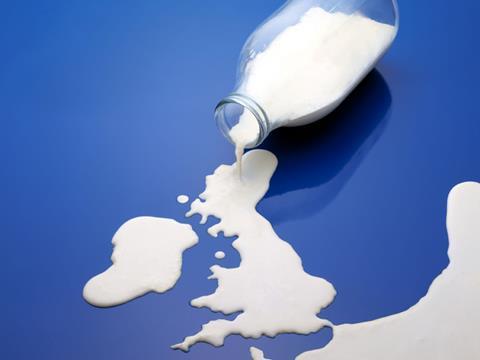 UK dairy exports reached a 'record high' last year, driven by strong demand for British cheese, according to the latest data from the Food & Drink Federation (FDF).
The FDF's Export Snapshot for January-December 2014 revealed that dairy exports surged by 8.83% to £1.4bn in 2014, outperforming the rest of the food and drink sector in terms of growth.
Cheese was the UK's third best performing product category, with cheese exports up 5.59% to £468.2m – accounting for a third of total dairy exports.
UK fish and seafood exports also showed solid growth of 6.9% to £1.6bn, and salmon outperformed any other British product – with exports up 7.3% to £626.3m. Meat and animal product exports fell by 0.07% to £1.8bn, although beef exports rose 5.69% to £465.1m.
Overall, UK food and non-alcoholic exports rose 2.6% to £12.8bn in 2014 – almost double the value recorded a decade ago.
George Eustice, UK Farming Minister, who will present the export figures at his headnote speech at IFE today (23 March) said they demonstrated the "global appetite" for British food.
"It is particularly encouraging to see UK dairy exports at a record high as our farmers seize new opportunities to export abroad and grow their business," he said.
FDF economic and commercial services director Steve Barnes said the export performance was testament to Britain's "quality brands and innovative products", and demonstrated the need for food and drink to be "at the heart of the country's strategy for economic growth".