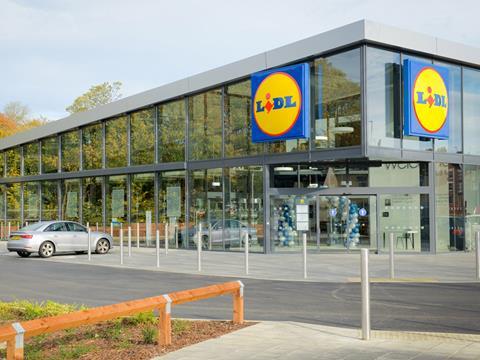 Lidl is set to challenge a legal ruling that it should recognise union GMB.

The discounter will appeal against this week's ruling to allow GMB to negotiate on behalf of its 220 workers at Bridgend distribution centre.

GMB has fought for recognition since November 2015 and yesterday announced that independent tribunal the Central Arbitration Committee had ruled in its favour.

At the time, Lidl said it was "naturally disappointed" by the outcome and signalled it was talking to its legal team about launching an appeal.

Today, it confirmed its intention to formally appeal the decision.

"In the UK since Victorian times, we have had a culture where employees enjoy the legal rights to choose to combine and be represented by an organisation independent of the employer. This right is incorporated into international accords that thanks to the sacrifices of previous generations apply across the civilised world, including Germany," said GMB legal director Maria Ludkin.

"Lidl must now abandon attempts to subvert these rights and begin to bargain with their employees and to extend collective bargaining to their hard-pressed retail workers."

GMB claims the 220 warehouse workers at Bridgend are "geographically and professionally isolated" from the rest of Lidl and says the majority would support union recognition.

But Lidl says the group is no different from the rest of its employees, who are subject to national, rather than regional policies.

The Central Arbitration Committee sided with GMB because the warehouse workers were "a distinct group with a separate contract".