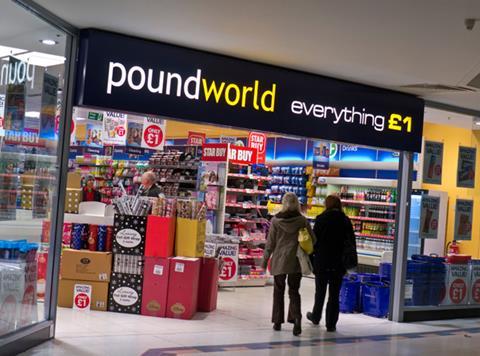 Poundworld has been disciplined by the Advertising Standards Authority (ASA) over misleading advertising.
A complainant to the ASA said that claims of "everything £1" on the discounter's website were misleading because they had seen promotional "manager special" items on sale in store for £3 and £8.99.
Poundworld said it saw the sale of "manager specials" as an additional service and had identified strategies for ensuring the items were distinguishable in store from £1 items and displayed separately.
"Occasionally we see a one-off product that is incredible value costing over the single price point that we believe our customers would like to see on sale," explained Chris Edwards Jr, trading director at Poundworld.
"These exclusive deals are incredibly popular and we have a longstanding relationship with the governing bodies, working closely with them on a regular basis to ensure that all offers of this kind are correctly communicated to shoppers."
But the ASA ruled the discounter's claim was misleading as it suggested every item in the store would be priced at £1.
Poundworld was told not to advertise all products as being priced at £1 in future unless that was actually the case.