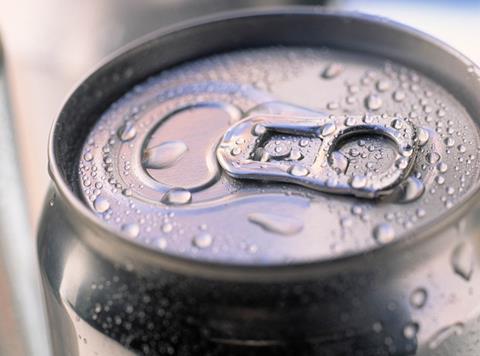 The Can Makers, the body representing the UK manufacturers of beverage cans, has reported can deliveries up 2.2% in 2013 to 9.5 billion.
The body said demand for beer, cider and CSD (carbonated soft drink) cans all increased in 2013. Within the beer and cider category, empty can deliveries were up 5% to 4.4 million, with cider cans in 11% growth against a "relatively flat" market for lager and ale cans. Smaller four-packs in cider showed 8% growth.
In the CSD category, 5.1 million cans were delivered in 2013. 50cl cans outgrew the overall category to deliver 21% growth, driven by energy drinks. Smaller packs and single cans also performed well in the CSD category, with single-can sales and four-packs both up 7%, "reflecting the continued impact of the economic situation on buying habits and on-the-go consumption".
In the multiple retailers, 10-packs continued to be the fastest-growing pack size.
"Though the year got off to a cold start, a good British summer has undoubtedly given the market a much-needed lift," said Can Makers chairman Graham Fenton. "I am delighted that the can market has topped 9.5 billion; it shows that the drinks can remains a pack of choice for brewers and soft-drink companies, retailers and consumers alike."