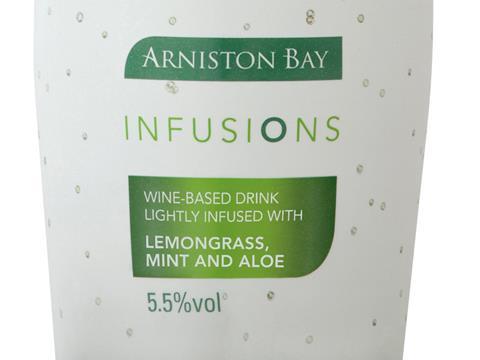 Fruit-flavoured wines are set for a major boost this summer when one of the UK's largest off-trade wine brands enters the market.

Following the boom in fruit-flavoured cider and beer, Accolade Wines is to roll out "fruit fusion" wines - grape-based drinks enhanced with fruit extracts - under its Echo Falls brand.

Targeting a new generation of wine consumers was one of the biggest challenges facing the wine industry, said Accolade general manager Paul Schaafsma, adding that the growth of cider had made it harder to attract new wine drinkers to the category.

"If enhanced fruit flavour drinks have worked in the beer and cider categories, we should look at this for wine," he said. "This will help the wine category be relevant to consumers at the start of their wine journey."

Fruit-style wines have proved popular in France, and the potential in the UK was "huge", said Mintel analyst Chris Wisson. "Bringing wine into direct competition with fruit-flavoured ciders is a good move."

Enotria has just secured the first supermarket listing for the Arniston Bay Infusion fruit-flavoured wines launched last September, and will be rolling them out to a multiple retailer this summer.

There was "limitless" potential for such wines in the UK, said Enotria commercial director Simon Bradbury, but he admitted the merchandising of fruit fusion wines could hinder their development. "Retailers are struggling to know where to put it and how to get the message across to consumers," he said.