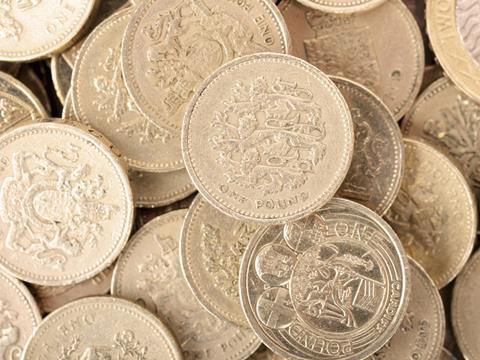 Inflation fell to 0.0% in February for the first time on record, dipping slightly below economist forecasts of 0.1%. This represents a fall from 0.3% in January.
The Office for National Statistics (ONS) reports that the latest dip in the Consumer Prices Index (CPI) was as a result of price movement in recreational goods, food and furniture, with no upward price movements to arrest the trend.
Milk, cheese and eggs were big movers in grocery, with prices dropping 1.9% in a month, said the ONS, while confectionery and sugary products also fell 1.4% in price. As for yearly drops, fruit prices fell 1.7% since February 2014.
Economists speculate this isn't the end of CPI movement, with the supermarket price war, the continuing low prices of oil and the strength of the pound against the euro all providing favourable conditions for a long period of deflation.
"The UK is now within a whisker of deflation. It looks odds-on that inflation will turn negative in March, when the cut in gas prices by British Gas will show up in the inflation figures for the first time," said Vicky Redwood, chief UK economist at Capital Economics. "Inflation is then likely to remain around zero/slightly negative for the rest of the year."
"We still think deflation in the UK will be a 'good' development, giving household incomes a welcome boost and supporting the economic recovery this year."