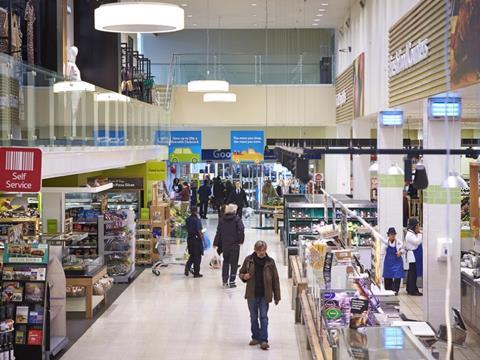 Price competition and tough trading in the grocery sector depressed food sales in the three months to July 2014, new figures from BRC-KMPG have shown.
Like-for-like food sales slumped 3.5% from May to July, while total sales fell 1.4%.
The data for food sales was set against strong comparatives, according to the BRC, which suggested trends may improve in the later summer months.
"July last year was a tough month to beat because consumers had really responded well to high-profile exciting sporting events and of course, the birth of the Royal baby," said BRC director general Helen Dickinson. "Food experienced its deepest three-month average decline since at least December 2008, explained partly by the continuing keen price competition between supermarkets, which consumers are taking full advantage of, and record low food inflation."
Furniture, toys and baby equipment helped push up non-food sales, with like-for-likes rising 2.4% from May to July, and total sales up 3.4%.
"The tale of two sectors continues with polarisation between food and non-food," said David McCorquodale, head of retail at KPMG. "While non-food retailers had a stellar month, surpassing even last year's record sales performance, the grocers saw sales tumble in value as their competitive pricing continued."
July's one-month figures showed a 0.3% dip in like-for-likes, the BRC added, while total sales were up 1.3%.
Online sales in non-food also saw soaring growth, up 14.9% year-on-year.