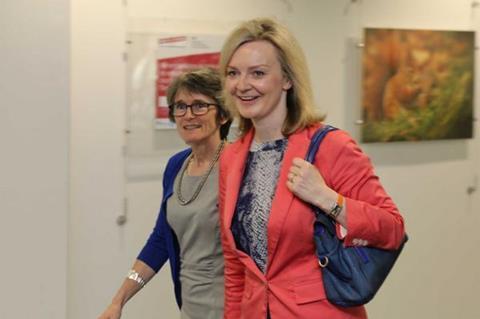 Liz Truss, secretary of state for environment, food and rural affairs, has credited Conservative support for the food industry as the reason for its election triumph.
Speaking at the FDF parliamentary reception at the House of Commons yesterday, Truss said there was a "huge opportunity" to grow exports and increase the skilled workforce in the industry, and she paid tribute to its huge contribution to the economy.
"People have got all sorts of reasons why they think the Conservatives won the General Election," said Truss. "I think the reason is our commitment to food and drink.
"If you look at the amount of jobs that the food chain employs, it's one in eight people, and that's absolutely massive," she added
Truss promised the government would ramp up its support for British exports, led by efforts in China, the first country to have had a British food counsellor appointed.
"What I'd like to see is a global network of food counsellors supporting British exports," she said.
Truss also called for more universities to launch food and drink engineering courses, following the launch of the first course in Sheffield.
"Many people don't appreciate how high tech and innovative the industry is," said Truss. "It has a new generation of fantastically entrepreneurial companies. Getting more young people in and addressing those skills gaps is very important."